When you want to copy, print or modify your PDF document, you may find that your document has been protected by password and you cannot remember it. What will you do? Please don't worry, the application CrackPDF PDF Password Cracker will do you a great favor. It has the ability to recover PDF password in a second.
Please download it at first and then double click the installer to install it on your computer. When open it, you can choose to open it from Start menu or just double click its icon. Please see the main window in Figure 1. It is a clear and smart application which will be easily used and mastered by you. If you want to add password protected PDF into it, please click Open File (s) and choose the document that you need.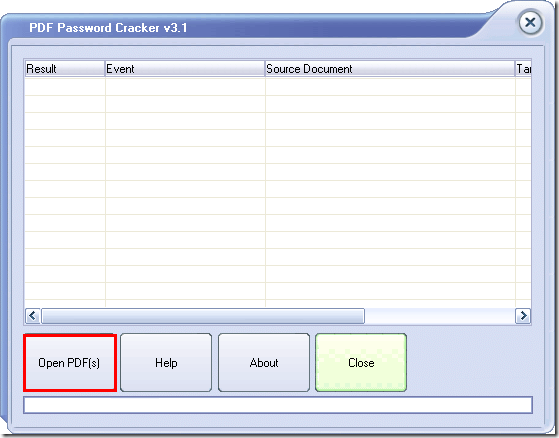 Figure 1
PDF Password Cracker supports to recover PDF password in batches and you can add multiple PDF documents into it one time. If you add only one PDF, then the window Save as which is for saving normal PDF without password will pop up like the one in Figure 2. You need to choose the location and input the name for the file. If you input a batch of PDF documents, the window Browse for folder will come out and it is for saving all target files. You just need to choose destination and click OK button as shown in Figure 3.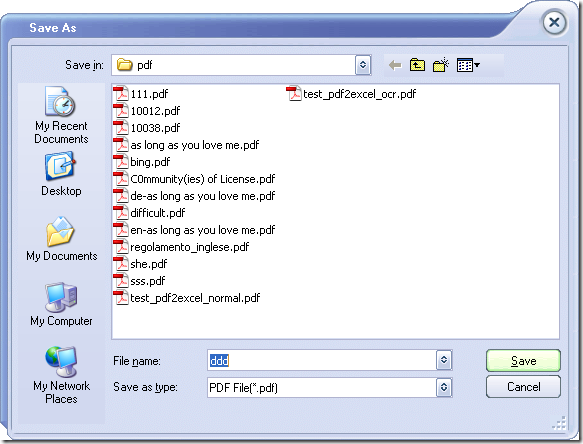 Figure 2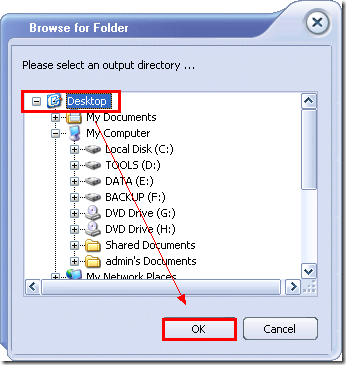 Figure 3
Then the application will recover PDF password in a second and the information about the result will be shown in the file list of the application interface. If PDF Password Cracker remove PDF password successfully, it will show Succeed. If the input PDF is not protected by password, it will show Error information. Please see it in Figure 4.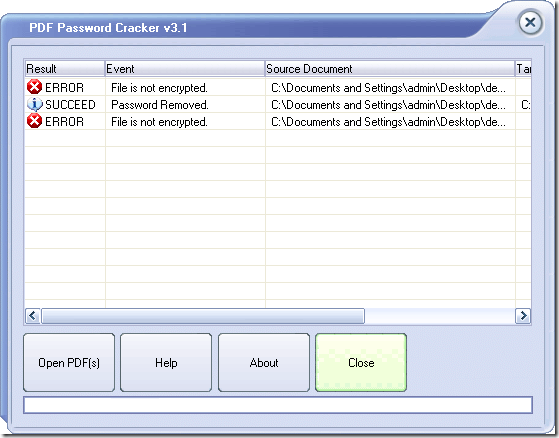 Figure 4
If you want to buy PDF Password Cracker, please click here where you can also learn more information about the application. If you have any questions about this program, welcome to leave messages or contact our support team.
Related Posts